Step into a bright, rewarding, and beautiful career
as an Aesthetician and Laser Technician


At Southwest Institute of Natural Aesthetics (SWINA), located in Tempe, Arizona. We think big about beauty. As a modern wellness-based aesthetics and cosmetic laser school, our aim is to develop confident, health-conscious professionals who are well-versed in current market trends and technologies.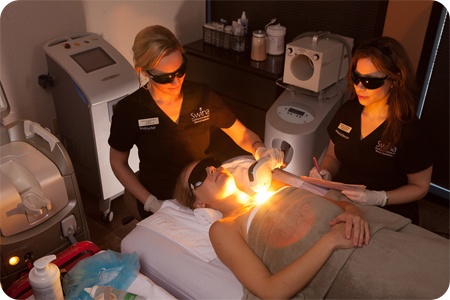 The SWINA Difference:
Unlike typical cosmetology schools, SWINA blends classical aesthetics education and advanced cosmetic laser training with a powerful focus on mind-body-wellness. We believe that aestheticians should possess the tools to transform their clients— inside and out!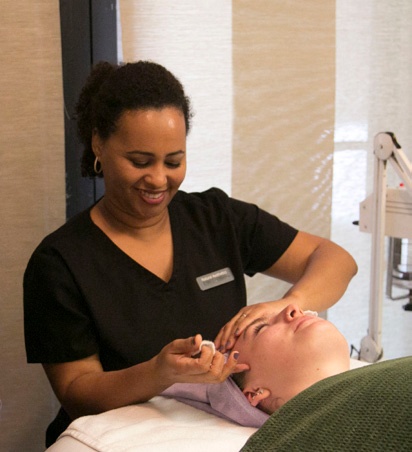 Our Programs:
SWINA offers progressive beauty, skincare, and bodywork programs with a focus on:
Natural Aesthetics
Cosmetic Laser Technology
Advanced Skincare
Massage Therapy
Skincare Education


SWINA is additionally well-known for its signature "conscious touch" protocol, created by Founder and Owner KC Miller, which places an emphasis on whole body wellness. Regardless of which program you choose to explore, SWINA is committed to supporting you on your journey of self-discovery as you learn to share your gifts of beauty with the world.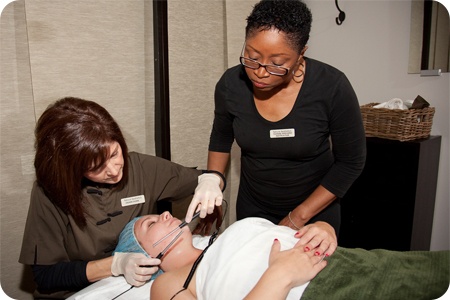 REAL Experience:
At SWINA, you will perform signature protocols on REAL clients in our Student Spa. Through this one-of-a-kind educational opportunity, you will gain real world experience while using organic and clinical products through customized treatments, building and retaining client relationships, and using spa software to properly document a client's treatment history.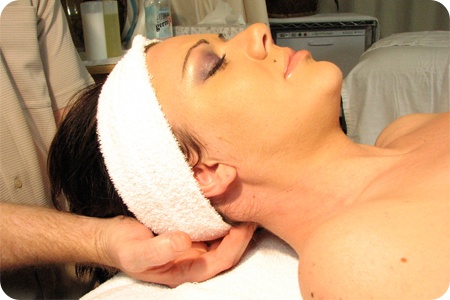 Why Choose SWINA:
Nationally accredited through the Accrediting Council for Continuing Education and Training (ACCET).
Federal Financial aid available to those who qualify
Lifetime career assistance and entrepreneurial support
Day and Evening program options
We are one of the leading schools in Arizona that offers dual licensing program options
(Aesthetics & Laser / Aesthetics & Massage)
Phenomenal success rates in completion and job placement
96% Pass rate for the Arizona Board of Cosmetology Exam
Blending classic skin care education with the mind-body wellness focus of today's progressive spas & medical facilities
If you are ready to begin your journey toward a career as an aesthetician and laser technician, contact SWINA: the beauty school dedicated to your success! Take the first step and give us a call at (480) 393-1415.
What Our Graduates Have to Say: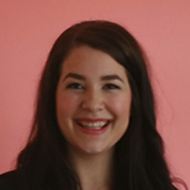 "The moment I walked into SWINA's doors, I knew my purpose was there, and to this present day, I am so proud of myself because I found my true purpose and life path."
- Lacey Storm
Graduate, Natural Aesthetics Practitioner Diploma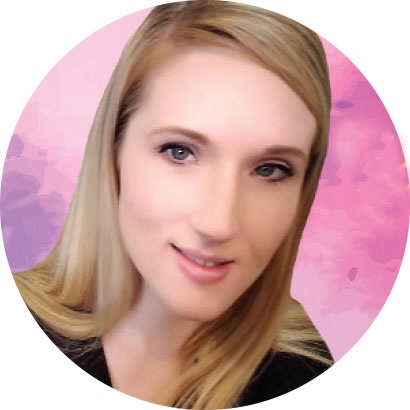 "It was about the education I wanted to receive over everything else. SWINA has the tools to make successful aestheticians."
- Lauren Anchondo
Graduate, Advanced Skincare Practitioner and Cosmetic Laser Technician Diploma

"With the education you receive at SWINA, you will have the tools to empower your clients to feel beautiful, both inside and out..."
- Autumn Grijalva
Graduate, Natural Aesthetics Practitioner Diploma